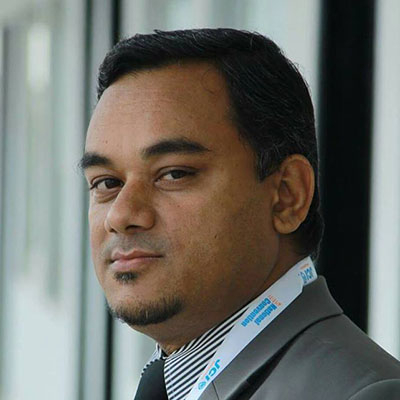 MUFAKHARUL ISLAM
A certified Project Management Professional (PMP)® from PMI® International, USA. 12+ years of project management experience in Telecommunication, NGO and ICT domain and out of that 7+ years of Teleco Project Management experience on Local leading telco's. 140 PDU training received from ESI® International on various project management domains. Mr. Mufakharul Islam also a certified MCITP on Enterprise Portfolio Management (EPM®) solution using MS project server 2007 from Microsoft®.
Mr. Islam is highly experienced to deliver training on Project Management Framework, Project Estimation, Project Scheduling, Project Quality Management, Project Risk Management and MS Project 2007/2010.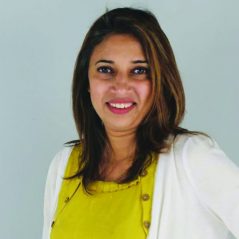 SHAMIMA BEGUM
PMP (PMI, USA), CSSBB (ASQ, USA), MBB (ISI, INDIA), TQM (JAPAN)
LEAD CONSULTANT STC BANGLADESH
Shamima Begum, with over $1 billion project delivery experience, is now one of the most regarded project and change management expert in Bangladesh. She has more than 12 years extensive experience in quality, project, research and marketing management for different sectors in Bangladesh. Currently she is the lead consultant at stc bangladesh. She has successfully completed many transactional &six sigma and transactional projects, set up PMO, implemented balance scorecard, TQM for many organization. Her current job as consultancy is- Implement TQM in NWPGCL (North West Power Generation Company Limited- a Govt. subsidiary organization) for Bheramara Project, implement six sigma for Digital Engraver's Limited and establish Operational Excellence (consisting PMO, QA and Compliance) at Cityscape International Limited.
She started her project management career being a member of Warid Launch Team. As a Warid launch team member she managed all commercial programs. Later she carried out her job being a member of PMO. During her program management career, she managed many technical and commercial programs including airtel launch, network rollout, distribution channel revamping, brand building etc. She has developed many templates and guidelines for PMO at Warid. Her quality management activities in airtel included identifying key pain area; defining projects and carrying out the same following Six Sigma DMAIC approach. She has successfully completed more than 20 BB projects. She also has developed balanced scorecard for monitoring organizational performance for breakthrough achievement. After coming back from TQM course from Japan, she also has planned and implemented continuous improvement culture for her organization.
Before joining Warid telecom, she was head of marketing department of ConnectBD limited which is one of the major ISPs in Bangladesh. She also worked as Deputy Manger, Marketing in BDCOM online Ltd.
As a trainer she started her journey launching PMP exam preparation course. She conducted various training programs among which many successful training programs were the first time in Bangladesh like; PMP exam preparation course and Six Sigma Black Belt course.
Ms. Shamima Begum completed her MBA from Jahangirnagar University. She has achieved the PMP credential from PMI (Project Management Institute), USA, six sigma black belt certification from ASQ (American Society for Quality), USA. She got TQM training from AOTS Japan.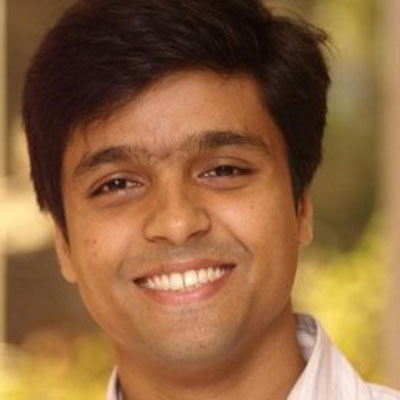 Mohammad Oli Ahad
Mr. Mohammad Oli Ahad is a Certified Business Analysis Professional™ (CBAP®) and a Registered PRINCE2® Practitioner. He has graduated from IBA, University of Dhaka.
Mr. Ahad has worked as a Regional Business Analyst for 21 countries at British American Tobacco for 10 years, and has led numerous key Regional/Global projects.
He now provides consultancy services to a wide range of organizations in various industries—consumer goods, telecoms, internet and technology start-ups, retail distribution, education, and others. He specializes in organizational capability and effectiveness, business analytics and strategy.
He has been instructing for this course since 2014. This is the only CBAP® preparation course in our country, pioneered by stc bangladesh.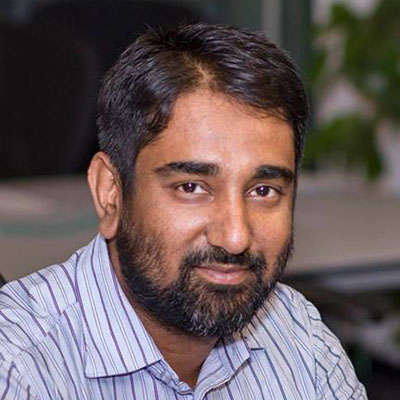 MASUM AHMED
ITIL V3 (F), PRINCE2 (F), PRINCE (P)
13+ years of diversified experience in IT Service Management, Project Management and Software development with strong Technical and Business understanding. Background includes proven track record of Software Engineering & Operations management (Billing, IPCC, and International Roaming), demonstrating a unique combination of technical and leadership acumen.
Mr. Masum Ahmed completed his B. Sc. in Computer Science and Engineering from Khulna Univieristy. He has achieved the PRINCE2 TM and ITIL Expert (Life Cycle Module and managing across the lifecycle) from APM group.
Professional Certification
ITIL V3:2011 Expert

Prince2 Foundation

Prince2 Practitioner
Mr. Masum Contributed to close several Large and strategic contracts. He has been acknowledged for significant Capex, Opex and FTE saving in several aspect as a part of continual service improvement. He was Instrumental in implementation of ITIL V3 processes (ISO 20000) as service owner and help organization to gain ISO 20000 :2011 certifications. He played key role in analyzing Operational costs and discovered the Outsourcing strategy and benefit.
He has received several trainings locally and Internationally including ITIL (iEVision, India), Advanced Java (AU, Thailand), Develop Enterprise Web Services using Java (National University of Singapore), POSIX Shell Programming (HP, Malaysia), TAP specification and Roaming Development (GSM standard) (MACH, Singapore), Implement, administer and Maintain Avaya Contact Center (AGC, India)
Major Project :
ISO 20000 & 27001 Implementation for Grameenphone IT Limited (Process standardization for Contact Center Service (as Service Manager);

SCB Call Center & Phone Banking;

Multinet (Ollo) Call Center & IVR;

International Call Center project;

Outbound IVR;

Contact Center efficiency project;

GPIT Service Costing project; h) IPCC Project;

Billing System upgrade;

Real time Service Provisioning;

Bill-Payment through Scratch Card;

Roaming Management System;

HUR Generation Systems;

TAP 3 (ASN.1) Decoder;

iCRM;

Real-time postpaid SIM Activation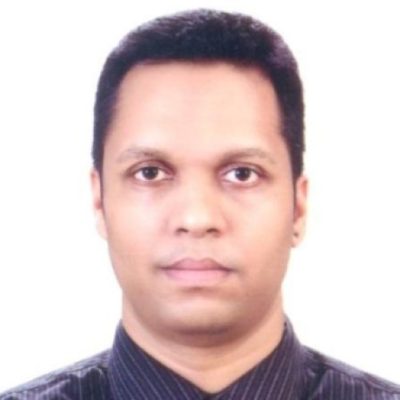 CHOWDHURY SHAHREAAR EKRAM
PMP®, PMI-ACP®, CSSBB , CISA®, ITIL®
Chowdhury Shahreaar Ekram has 17 years of extensive local and overseas experience in areas in Project management, Quality assurance and technology auditing. He has started his Career in USA at Best Buy – the largest electronic appliance retailer of the world. Later he worked in Bangladesh for Grameen Software and Warid Telecommunications. He was Head of PMO and Head of QA at Warid Telecommunications. He was also Chief Information officer of Viyellatex and APS group -two large manufacturing conglomerate. Currently he is working as a Project Manager at CVS Health-a fortune 30 company. Immediately before the current role, he was an IT consultant for Health Partners-a Minnesota (USA) based health insurance and clinical services provider.
Mr. Ekram is PMI certified Project Management Professional as well as Agile Certified Practitioner, ASQ certified Six Sigma Black Belt and ISACA Certified Information System Auditor. He has MS in Software Engineering from University of Minnesota, EMBA from IBA (DU), and Graduate Certificate in MIS from Metropolitan State University, USA.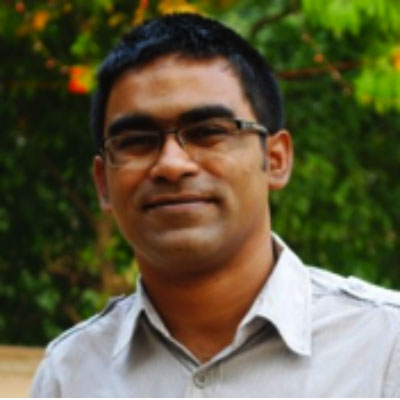 MAHFUJUR RAHMAN
PMP®, ASQ CSSBB
PRINCIPAL ENGINEER – IT PROJECTS AT GRAMEENPHONE LTD
AREA OF SPECIALIZATION
• ICT project management and Service quality management
• Experience in customer requirement management and in solution design within available resources
• Experience in design, planning, and development of in-house software solutions; veteran AGILE programmer
• In-depth knowledge about the protocols used for internal and external communication of prepaid charging system – CAPv2, CAPv3, Diameter, XMLRPC, RPC, GX, GY,UCIP, CCAPI, CAI, and LDAP
• High-level architectural knowledge of Prepaid Charging System and Mobile Broadband Charging System
• In-depth knowledge of Mobile 'Postpaid/Contractual' Billing System
• Expert in ISD Carrier Billing, and Auto-routing Management (LCR/LLCR)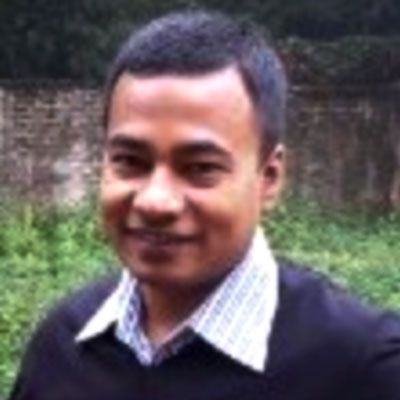 MD MAJHARUL ISLAM
ASQ CSSBB
QUALITY ASSURANCE MANAGER AT C&A SOURCING INTERNATIONAL LTD
Well-presented, articulate and focused individual who has a passion for learning about overall supply chain to implement Industrial Engineering tools and techniques for delivering quality service effectively. One of the key strength is the ability to only make effective decisions based on a thorough analysis of the data, and using this to drive business performance by developing business process with quality.